a 20 minute sneak preview with our FIRST season 2 guest…Oana Brooks, litigator, employment lawyer, former prosecutor, and Former/current Title IX attorney.  We're sipping on spicy margaritas and chatting about NOW former Gov. Andrew Cuomo.
Link to story: Andrew Cuomo in trouble, what does it mean?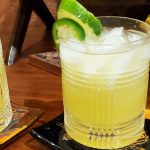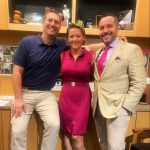 Lawyers on the Rocks features Jeremy Eldridge, Kurt Nachtman and Adam Crandell. This triumvirate of lawyers will give you their unsolicited opinion on everything legal and illegal, while enjoying a handcrafted cocktail. Lawyers on the Rocks is sponsored by the Law Office of Eldridge, Nachtman & Crandell, LLC and produced by Gideon at Up Next Creative, LLC.