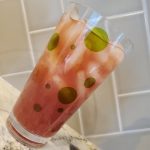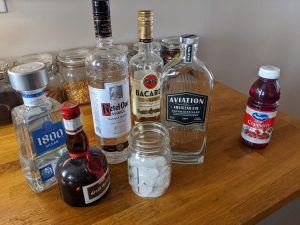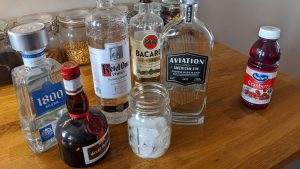 On this week's episode the guys sample the Long Island Iced Tea or its variant, the Long Beach tea.  It is dangerous, it's loaded with alcohol, and it's sure to get your happy hour started off with a bang.  Here are the recipes:
Long Island Iced Tea
Ingredients
1 part vodka
1 part tequila
1 part rum
1 part gin
1 part triple sec
1 1/2 parts sweet and sour mix
1 splash cola
LONG BEACH:
1/2 ounce vodka
1/2 ounce light rum
1/2 ounce tequila
1/2 ounce gin
1/2 ounce triple sec
1 ounce sour mix
2 ounces cranberry juice
They have a number of great topics, including:
Lawyers on the Rocks features Jeremy Eldridge, Kurt Nachtman and Adam Crandell. This triumvirate of lawyers will give you their unsolicited opinion on everything legal and illegal, while enjoying a handcrafted cocktail. Lawyers on the Rocks is sponsored by the Law Office of Eldridge, Nachtman & Crandell, LLC and produced by Up Next Creative, LLC.