The guys continue their Facebook LIVE tour with this episode being recorded at 3:30 PM on 4.3.20.  They sample the Garibaldi Cocktail, a simple recipe good for COVID cases, and since it is made with Campari, it's very alliterative.  Here are the ingredients:
Garibaldi
1.5 oz. Campari & Fresh orange juice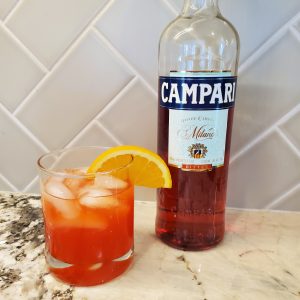 Glass: highball
Garnish: Orange wedge resting on rim + plastic stirrer
Add 2 ice cubes to glass. Add Campari and a little of the OJ. Stir well to combine Add 1 more ice cube and fill remainder of glass with OJ
They discuss a number of good topics:
Lawyers on the Rocks features Jeremy Eldridge, Kurt Nachtman and Adam Crandell. This triumvirate of lawyers will give you their unsolicited opinion on everything legal and illegal, while enjoying a handcrafted cocktail. Lawyers on the Rocks is sponsored by the Law Office of Eldridge, Nachtman & Crandell, LLC and produced by Up Next Creative, LLC.