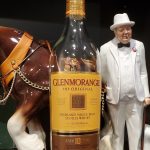 Gabriel stays on for another show while the guys sample the Glenmorangie Scotch Whiskey 10 year blended whiskey.  This particular Glenmorangie is their flagship whiskey and is a good staple for the scotch flavor profile.  Check out the distillery here.
On this episode the lawyers discuss one important topic and Just Can't Believe It's Not Baltimore for two topics to round out 2019!
Lawyers on the Rocks features Jeremy Eldridge, Kurt Nachtman and Adam Crandell. This triumvirate of lawyers will give you their unsolicited opinion on everything legal and illegal, while enjoying a handcrafted cocktail. Lawyers on the Rocks is sponsored by the Law Office of Eldridge, Nachtman & Crandell, LLC and produced by Up Next Creative, LLC.