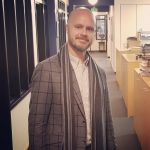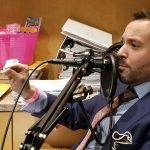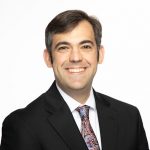 This week the lawyers are joined by Erik Atas who is a criminal defense attorney at the firm Zirkin and Schmerling.  Erik also spends a tremendous amount of his free time volunteering in the community by doing expungment clinics at homeless shelters, drug rehab facilities, and with the bar. Erik has expunged over 7000 cases in the last two years alone! He also runs the state-wide MyLaw mock trial competition for high school students.  We aren't sure how Erik finds enough hours in the day!
Today the guys talk about expungments, war stories from the trenches about Jeremy and Kurt from their ASA days, as well as a throw way back to tennis competitions where the Atas brothers stole the show from Jeremy.  It's a great discussion and powerful talk from people who see redemption on a daily basis.
They sample the Country Lawyer cocktail.
2 oz. bourbon
.5 oz. Amaro
.5 oz. dry vermouth
.25 oz. benedictine
mexican chocolate bitters
mix, chill, serve in rocks glass with orange twist
Lawyers on the Rocks features Jeremy Eldridge, Kurt Nachtman and Adam Crandell. This triumvirate of lawyers will give you their unsolicited opinion on everything legal and illegal, while enjoying a handcrafted cocktail. Lawyers on the Rocks is sponsored by the Law Office of Eldridge, Nachtman & Crandell, LLC and produced by Up Next Creative, LLC.