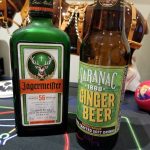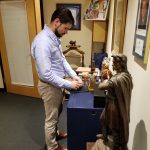 This week Jeremy is STILL off atoning during the Yom Kippur holiday and attorney Kate Stenlake stays on to Co-hosting another episode.  Kate practices immigration and family law with an immigration focus.  This episode we sample the Berlin Mule, which is a surprisingly tasty beverage of the following parts:
We have a number of great topics:
Lawyers on the Rocks features Jeremy Eldridge, Kurt Nachtman and Adam Crandell. This triumvirate of lawyers will give you their unsolicited opinion on everything legal and illegal, while enjoying a handcrafted cocktail. Lawyers on the Rocks is sponsored by the Law Office of Eldridge, Nachtman & Crandell, LLC and produced by Up Next Creative, LLC.