This week the guys are joined by Baltimore Criminal Defense Attorney Brandon Mead.  Brandon is in the trenches every day representing persons charged with crimes in and around Baltimore City.  He comes to the podcast armed with great tales from the courtroom.
This week we sample the Legendary Old Rip Van Winkle 10 year Bourbon.  This is part 1 of 2 where we sample the 12 year on the next show.
On the agenda: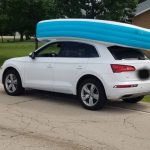 Lawyers on the Rocks features Jeremy Eldridge, Kurt Nachtman and Adam Crandell. This triumvirate of lawyers will give you their unsolicited opinion on everything legal and illegal, while enjoying a handcrafted cocktail. Lawyers on the Rocks is sponsored by the Law Office of Eldridge, Nachtman & Crandell, LLC and produced by Up Next Creative, LLC.