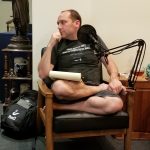 This week the lawyers are joined by Evan Dornbush, CEO and co-founder of Point3 Security, Inc.  We were excited to have Evan on for a couple reasons.  First, because he gives us some perspective on life in a startup.  He and his co-founder started his cyber security company just over 4 years ago with two people and they've now grown to over 40 employees.  Second, because Evan (in a prior life) worked as a network operator for the National Security Agency.  So he joins us to talk computers, computer security, ransomware, and the future of cyberwarfare.  Our chat, like our chosen cocktail this week, isn't for the faint of heart.
This week we sample The Black Hat Cocktail.  The name seemed appropriate.  You'll have to listen to the episode for the drink review.  Here's the recipe: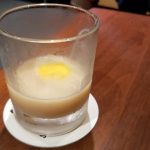 2.25 ounces bourbon
.75 ounces super simple syrup
Juice from 1/4 a lemon
Dash of cinnamon
1 egg white
1-2 dashes Angostura bitters
Combine in shaker without ice (this is dry shaking), shake like you're penetrating your enemy's network, add ice (this is wet shaking), shake again like you're a particularly nasty piece of malware, then strain into a chilled glass. Garnish with a dash or two of cinnamon.
While we talk extensively about the Ransomware issues in Baltimore, we don't specifically discuss any one article.  Here is some background if you're not familiar: