Bruce stays on with the guys for a second episode.  Bruce is still sipping on the excellent Cooper's Coffee and the guys sample "The Godfather" in honor of having Bruce on the show.  The Godfather a.k.a. The Bruce White is a simple whiskey cocktail originated in the 1970's with the popularity of the Marlon Brando and Al Pacino characters in the movie The Godfather.  It consists of:
2 oz. of Bourbon or Scotch whiskey
1/2 oz. of Amaretto
On the rocks and stirred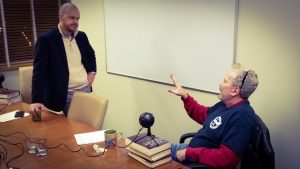 This drink was sampled with Bourbon, but it probably would go best with a Scotch or maybe a Rye, due to the sweetness of the Amaretto. The bourbon and Amaretto really made for a surprisingly sweet drink, which would be better balanced by something less sweet.  Overall the drink was rated as a surprise "excellent" and something that might be a good change of gears from an Old Fashioned.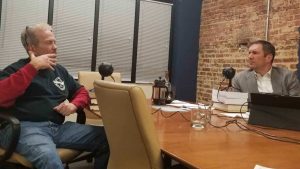 On this episode Kurt finally stumps Jeremy and Adam in this week's "I Can't Believe it's not Baltimore:
Cardi B's Dermal implants have gone bad.  Can she sue?  What legal remedies do people have?
Revenge Porn and Sextortion are not going away.  How to fight it?  Read here for more.
There was a tragic stabbing of a woman who was providing a panhandler money in the rain last week here in Baltimore.  Squeege kids are out of control and panhandling is outrageously dangers.  The guys dive deep into the topic with Bruce and try to get to some sort of solution and compromise.
Bruce's company is called One Promise Recovery Housing.  You can read a City Paper article about Bruce here.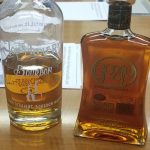 Lawyers on the Rocks features Jeremy Eldridge, Kurt Nachtmanand Adam Crandell. This triumvirate of lawyers will give you their unsolicited opinion on everything legal and illegal, while enjoying a handcrafted cocktail. Lawyers on the Rocks is sponsored by the Law Office of Eldridge, Nachtman & Crandell, LLC and produced by Up Next Creative, LLC.
Enjoy the Podcast? Subscribe Below