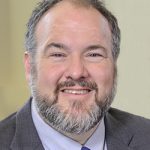 On this week's episode the lawyers are sampling a classic old fashioned cocktail and are joined by Chair of the Maryland House of Delegates Judiciary Committee Luke Clippinger, a Representative from Maryland's 46th legislative district.  
An old fashioned is:
2 oz. bourbon
1/4 oz (or to taste) simple syrup
5 dashes of bitters
stir and serve either neat or over ice.   Garnish with cherry or orange peel.
The lawyers discuss all things General Assembly and his "day job" as an ASA for Anne Arundel County prosecuting violent felonies.  
They also briefly discuss:
I can't believe it's not Eldridge, Nachtman & Crandell: Man sues over unwanted birthday party
Lawyers on the Rocks features Jeremy Eldridge, Kurt Nachtman and Adam Crandell. This triumvirate of lawyers will give you their unsolicited opinion on everything legal and illegal, while enjoying a handcrafted cocktail. Lawyers on the Rocks is sponsored by the Law Office of Eldridge, Nachtman & Crandell, LLC and produced by Gideon at Up Next Creative, LLC.