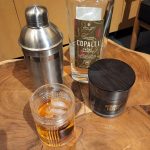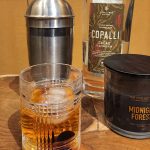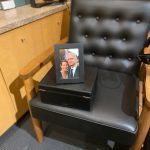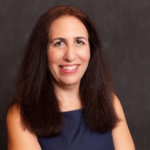 On this week's episode the lawyers are joined by Carolyn Elefant – My Shingle blog curator and Author of the 3rd Edition of Solo by Choice.
The discussion is wide ranging on how Carolyn started her own firm and how she has been able to help thousands of other attorneys do the same for themselves!  They sample a Rum Old Fashioned:
2 oz. Copal Tree Cacao Rum
1/2 oz. simple syrup
2 dashes Orange Bitters
2 dashes Angostura bitters
Shake w/ ice and strain
Most of the discussion centers on how to start your own firm and Carolyn's journey.  We also hit on our regular topics:
Lawyers on the Rocks features Jeremy Eldridge, Kurt Nachtman and Adam Crandell. This triumvirate of lawyers will give you their unsolicited opinion on everything legal and illegal, while enjoying a handcrafted cocktail. Lawyers on the Rocks is sponsored by the Law Office of Eldridge, Nachtman & Crandell, LLC and produced by Gideon at Up Next Creative, LLC.