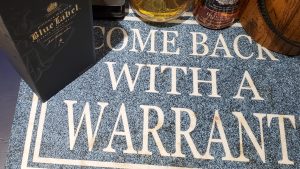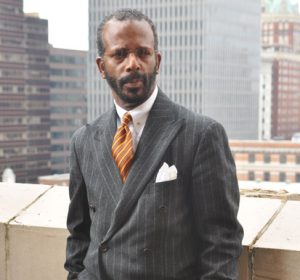 On this week's episode Adam is subbed out and the Lawyers are joined by the incredible and legendary Baltimore Criminal Defense Attorney Warren A Brown.
FROM HIS BIO: Attorney Warren A. Brown was born into an America that had yet to fully open its reserve of social, economic, educational, and political rights to its African-American citizens; a time when a Black president, Black Miss America, Black heads of corporations, and Black people in any position of power was unimaginable. He was fortunate, however, to be surrounded by a community of honorable, hardworking, and determined people, and thus he never shied from entertaining lofty goals. One such goal was to become a lawyer, not for the money, rather, to fight for the weak and to claim membership in the "most noble profession".
Upon graduating from Carnegie Mellon University in 1974 and Boston University School of Law in 1977, Warren Brown began to apply his trade with the Memphis Area Legal Services, Inc. (MALS) under, now mayor of Memphis, A. C. Wharton. Returning to his home of Baltimore in 1980, he first worked at the Legal Aid Bureau, then with the Office of the State's Attorney for Baltimore City before settling in at the Federal Public Defender's Office. In 1988, he opened the doors to his own Criminal Defense firm. Since that time, Warren Brown has tried both state and federal cases in Maryland, Virginia, Pennsylvania, New York, and Delaware.
An accomplished trial attorney, Warren Brown approaches trial work as an art; never leaving anything to chance. Though a successful and accomplished attorney by any standard, Warren Brown remains loyal to the legal reality that, "The truth, poorly represented, will lose".
Lawyers on the Rocks features Jeremy Eldridge, Kurt Nachtman and Adam Crandell. This triumvirate of lawyers will give you their unsolicited opinion on everything legal and illegal, while enjoying a handcrafted cocktail. Lawyers on the Rocks is sponsored by the Law Office of Eldridge, Nachtman & Crandell, LLC and produced by Gideon at Up Next Creative, LLC.