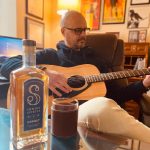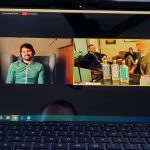 On this week's episode (number 100!) the lawyers are joined by Arthur Shmidt – Shmidt Spirits
-Veridian, Campari, Lemon, strain into highball, top with soda water.
Regular Topics:
Covid is over: vaccines, Re-opening of the courts, secret links for vaccines, Larry Hogan, strip clubs reopening-Insley and Soller
#100 Greatest hits: favorite episode, least favorite drink from podcast, favorite guest, blooper reel
I can't believe it's not Baltimore:  Killed by a Cock while Cockfighting?
Lawyers on the Rocks features Jeremy Eldridge, Kurt Nachtman and Adam Crandell. This triumvirate of lawyers will give you their unsolicited opinion on everything legal and illegal, while enjoying a handcrafted cocktail. Lawyers on the Rocks is sponsored by the Law Office of Eldridge, Nachtman & Crandell, LLC and produced by Up Next Creative, LLC.