In Part 1 of 2, Kurt, Jeremy & Adam sample Col. E.H. Taylor Single Barrel with special guest Ed Norris, former Baltimore Police Commissioner and current host of the
Big Bad Morning Show on 105.7 FM the Fan
.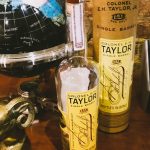 Ed Norris had a 20 year career in the NYPD.  He moved to Baltimore in March 2000 and oversaw a dramatic turnaround in Baltimore's crime rate from 2000-December 2002.  In late 2002 he left Baltimore to head the Maryland State Police.
in December 2003 Ed was indicted by US Attorney Thomas DiBagio on allegations that he made personal expenditures from the BPD supplemental fund.  Ed took a plea deal on a lesser charge and spent 6 months in federal prison.
Ed got out of prison and over the last decade and a half has put his life back together as a local radio host and media personality.  Ed is larger than life and has all the personality and opinions to go with it.
Jerem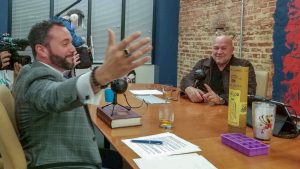 y, Kurt & Adam pick Ed's brain on all things Baltimore, from crime fighting, crime strategies, police corruption and the GTTF and the finer notes of sampling fine bourbon.
****These next two episodes are not for the faint of heart as Ed is opinionated and not shy about telling you all about it!
Topics for Part 1:
Redemption, Recidivism, and Re-entry
Expungements and Pardons
Juvenile Crime
The conversion of Policing to Social Work, and how it doesn't work.
Baltimore Sun GTTF articles and coverage
Article for Columbus PD chastizing 2 black youths carrying a BB gun.  
Stories from Baltimore's Squeege Kids. 
Enjoy the Podcast? Subscribe Below